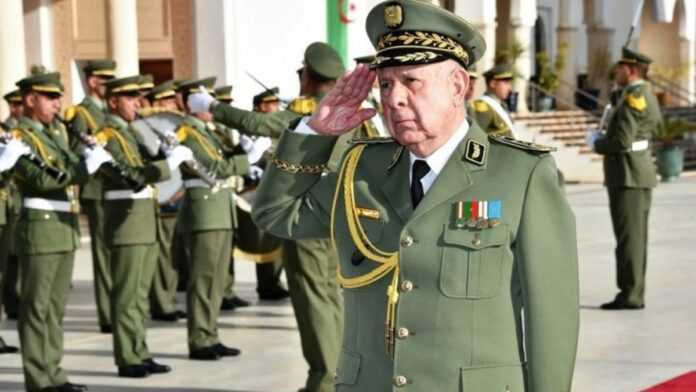 Military study The Digest, A spokesman for the Algerian military, in its last issue, published a lengthy "commentary" targeting Morocco, entitled "Effective Campaigns for Inconsistent Decisions." The attack comes just months after the Algerian army wounded Moroccan King Mohammed VI.

A few days ago, on the eve of the anniversary of his country's Independence Day, King Mohammed VI sent a message to President Abdelmadjit Debawan, but relations between the two neighbors in North Africa are still tense. The magazine's new July issue The Digest, An Algerian military spokesman, has an article targeting Morocco. This is a long 'commentary' entitled 'Ineffective campaigns for random results'.
"Opinion" provokes a "neighboring state" that dedicates an ancestral hatred and undoubted resentment towards Algeria, which goes as far as condemning Morocco's "series of betrayals". "Who betrayed the Numidian hero Jukurta in 104 BC? AD and delivered it in Rome, will it be killed? Is not Pochas the Caesarean King of Mauritania in present-day Morocco? He asks himself.
"Who turned against Emir Abdelkader in December 1847 and formed an alliance with the French enemy around him? Was it not the Sultan of Morocco Abdel Rahman who betrayed the five leaders of the revolution and gave them to Mozambique during their flight from Morocco to Tunisia in October 1956?" », Continues the text taken It closes.
The Algerian military's "commentary" on L'Digach's review threatens that on two occasions it may have intervened in Morocco, or at least supported the troops who failed to overthrow the Moroccan crown, and overthrow Schr முயற்சிt's coup attempt in 1971, and a year later General O'Brien.
The withdrawal of the Algerian army comes a few months later Crime au roi Mohammed VI. Last February, the Algerian channel Ekkorok, Closer to military circles, King Mohammed VI was caricatured in a satirical show where sheriff's sovereignty was parodied as a puppet.
To read: Algeria: The cartoon of King Mohammed VI provokes a great deal of controversy